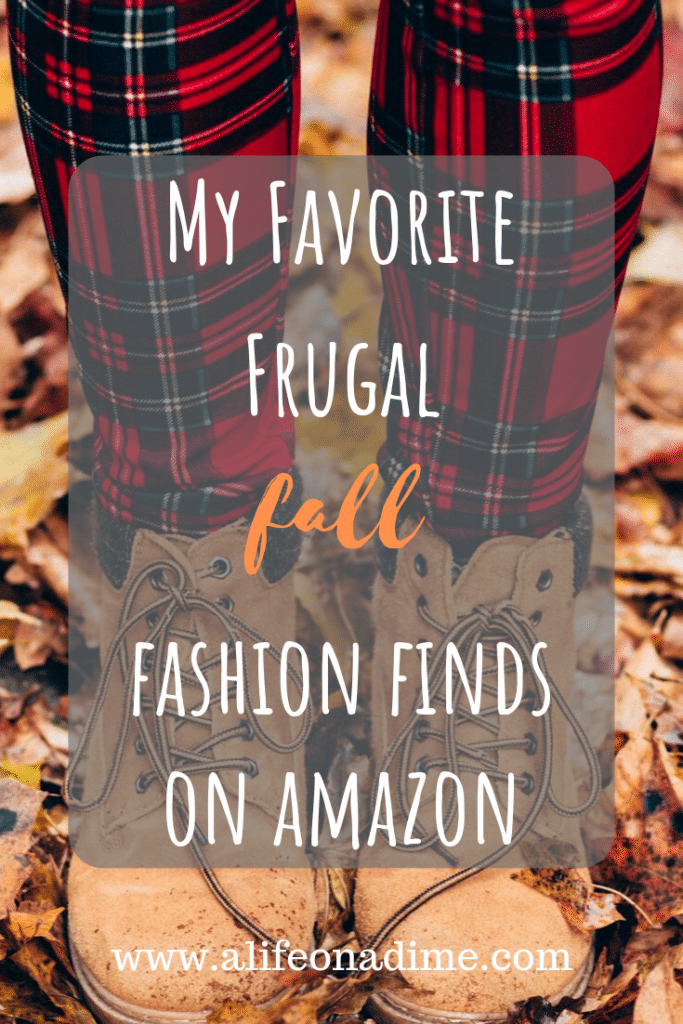 Fall is Finally Here! Time for a Frugal Fall Fashion Lineup
What's more, is it finally feels like fall and I am ready for it! I love sweater weather and hot tea and cozy nights under a blanket by the fire. I also love scarves and plaid… to celebrate the fact that sweater weather is finally here, I've curated this selection of some of my favorite frugal fall fashion finds from Amazon.
*This page contains affiliate links. At no cost to you I earn a commission if you make a purchase after clicking my links.*
All the Plaid
I love plaid, but admittedly don't wear a lot. I aim to change that a bit this season. There are literally thousands of options available, but these are my picks for this frugal fall fashion post. I absolutely love oversized sweaters and layering.
I can picture this vest with skinny jeans and cowgirl or knee-high boots. The dress can be paired with tights or leggings through the winter. The best part is that these pieces are all under $30! That makes my budgeting heart happy!
Speaking of Sweater Weather…
I love wearing sweaters and tunics with leggings and skinny jeans. I hope to add some comfy casual pullovers to the mix as well. With such a large selection it was hard to narrow it down, but below are my top frugal picks. Shopping online can be daunting, but the number of great reviews and four-star and above ratings help provide confidence in purchases.
I also love how something so simple as a tunic can make you look a little more put together. I want to be comfortable but not look like a couch potato all the time! Again, these frugal fall fashion picks are affordable at under $25 each!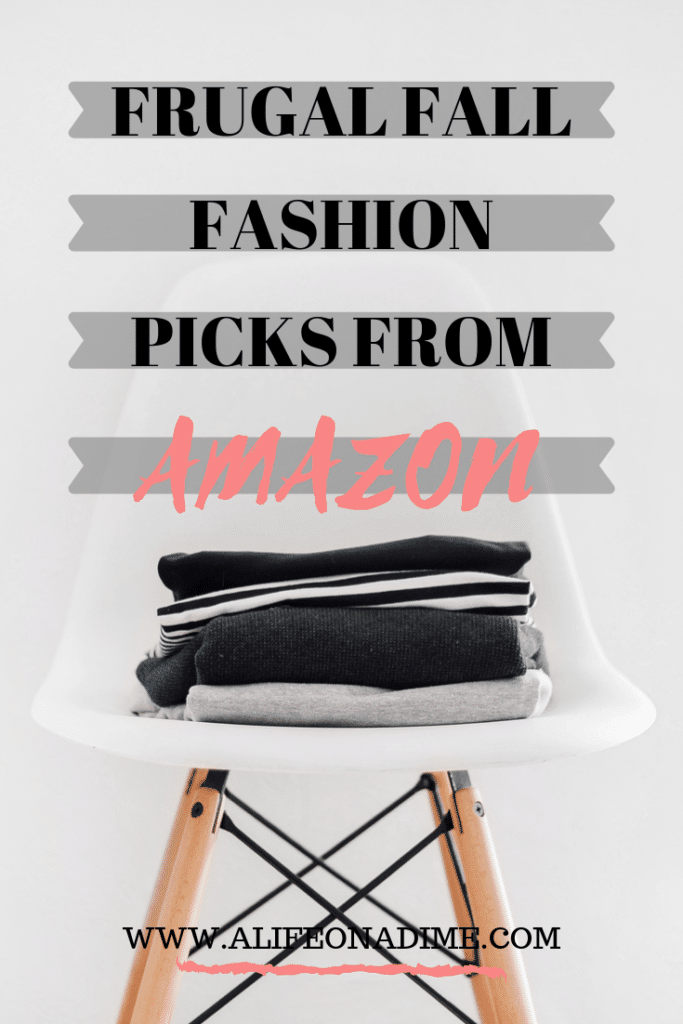 Fall Dresses with Leggings and/or boots
I love taking a dress into the fall and winter months with sweaters, tights, leggings, boots… it is a simple way to get more mileage out of my wardrobe without spending a lot more money. I feel a little more put together in a dress. Even better if there are pockets! I also love the fall maxi dresses. What's not to love about a one-piece outfit under $30?
Pair any of the shorter dresses with tights or leggings and knee-high or cowgirl boots and the long dresses with booties? Heaven!
Warm Pajamas
Ah, pajamas. I miss pajamas! My warmer ones were all old, ratty, and mostly purchased second-hand several years ago so I decluttered them in a really inspired purge early in the summer, which was painless since I had newer warm-weather options left to wear. Needless to say, I may have to include room for a couple of sets in the budget this winter!
This was fun! Back to More Typical Posts Tomorrow!
This was definitely fun going through and picking some frugal fashion finds to share with everyone. I do not think it will be a recurring type post though unless it proves wildly popular. This definitely takes time and stretches my minimalistic and budget-minded tendencies. But I hope you enjoy looking at these finds, and by all means, enjoy shopping these fall fashion trends more… as long as it's within your budget! Stay frugal my friends! Until tomorrow…