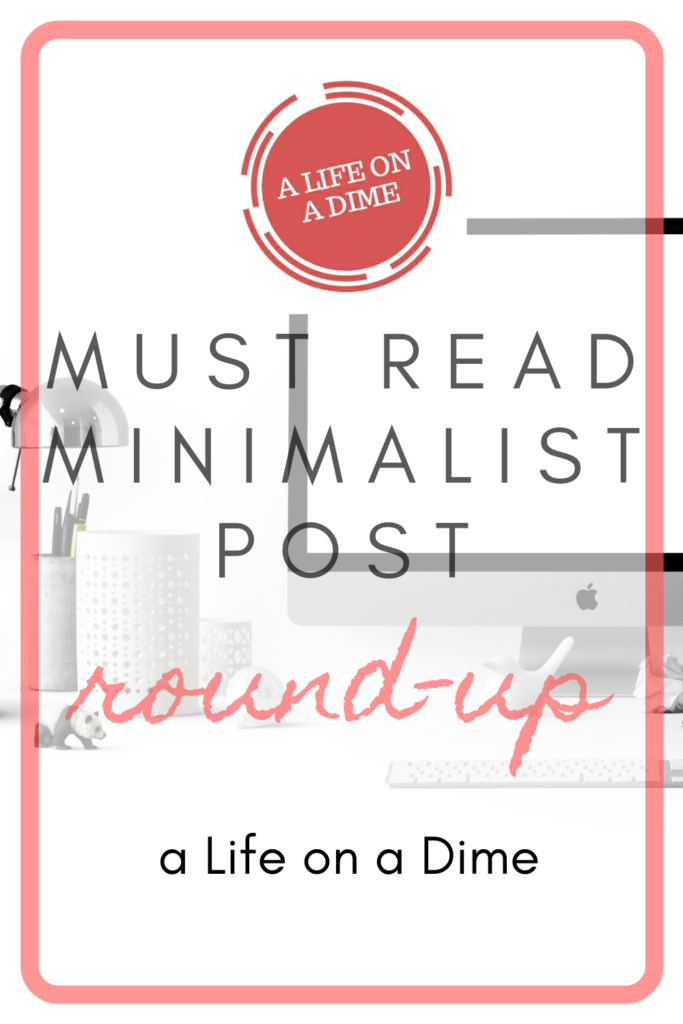 HELPFUL POSTS ON DECLUTTERING & ORGANIZATION TO GET YOU MOTIVATED THIS MONTH!
MINIMALIST POST ROUND-UP
Here are some great posts from around the blogosphere to give you advice and insight into minimalism as well as tips on getting decluttered and organized.
MINIMALISM IN GENERAL
DECLUTTERING POST ROUND-UP
ORGANIZATION POST ROUND-UP
minimalist in march continues!
Did you catch yesterday's YouTube video? It's part one of two in my Spring Clean with me mini-series! In this post, I tackled the kitchen, living, and dining areas. If you get a chance go check it out and show it some love with likes and comments! 
Be on the lookout for a guest post from Ana at Goatdog Simple Tuesday morning! And be sure to use the #MinimalistInMarch on social media so I'll see your decluttering and organization progress and be sure to include it in my stories! 
Until next time, stay frugal and minimal my friends!