Blogtober Challenge Brought New Blogging Friends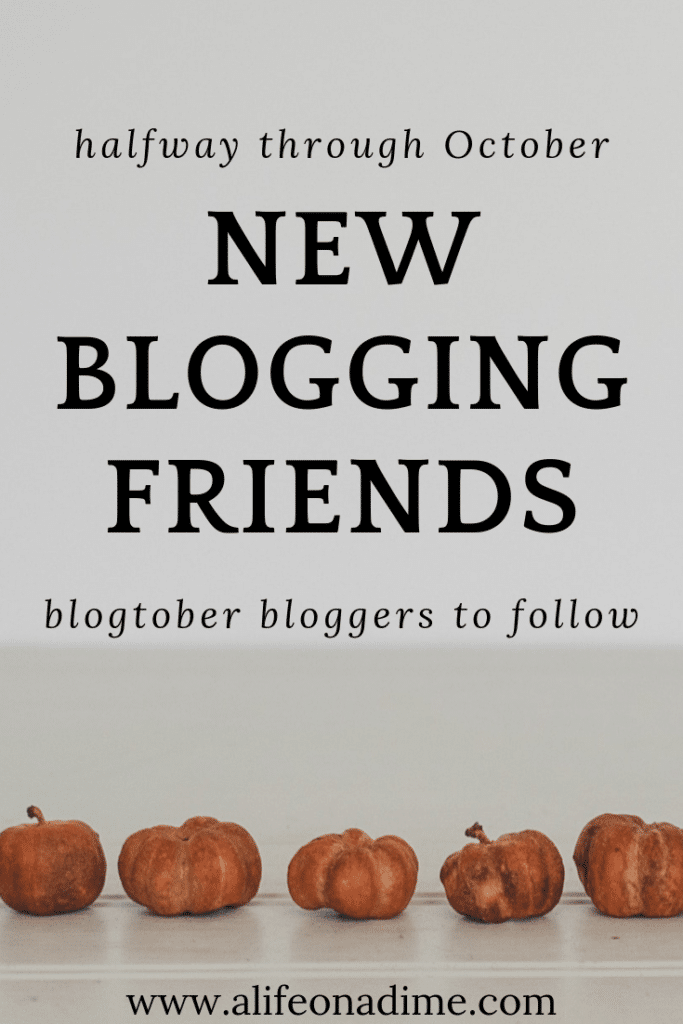 Since today is the 15th and basically halfway through the month of October I thought today would be a good day to do a post spotlighting some of the new blogging friends I've made while following the #blogtober challenge. I not only look forward to reading their blog posts, but they are so good to lift up other bloggers, especially ones like me who are new to Blogtober. So, here are some of my favorite Blogtober bloggers I look forward to following after the first of November hits.
*This page contains affiliate links. At no cost to you I earn a commission if you make a purchase after clicking my links.*
Blogging Friends: Prayers and Passports
Grace runs an amazing blog and is so helpful to other bloggers, sharing information on free resources, encouragement, and boosting other bloggers. She is so caring and I love how her site is built on a faith-based perspective. You can even submit your prayer requests on her blog! You can follow Prayers and Passports on the site and find her on Pinterest and Instagram.
Tea & Cake for the Soul
Jo was actually kind enough to post an explanation of Blogtober and other blogging challenges. I found Tea & Cake for the Soul when I was researching Blogtober. I'm already looking forward to following Blogmas! I will consider participating once October is over!
Blogging Friends: the Life of a Glasgow Girl
Jordanne has a beautiful blog, two now actually, in which she posts honestly about dealing with anxiety, leads the Bloggers Tribe on social media, and she has a pretty cute cat! I love the style of her Instagram feed. Bloggers Tribe on Twitter has been very helpful. I've been introduced to so many new bloggers through her engagement threads.
Christine the Uncorked Librarian
Where "books booze and travel all come together." This blog is fun all around! I met Christine on Twitter and thoroughly enjoy her posts. If you need a book recommendation, wine recommendation, or gift recommendation for someone who loves wine or books, see Christine!
Blogging Friends I Made Prior to Blogtober
EllDuclos Elle runs the Boss Girl Bloggers group, which is almost 35,000 women strong and runs two successful blogs. She has been very supportive, often being my first follow when I join new platforms.
GoatDogSimple Ana runs a great blog on living simply, covering family, finance, and minimalism. She is very supportive of her fellow bloggers.
PinayinHawaii Christine was one of the first new bloggers I connected with this summer. She also has an awesome YouTube channel full of great skincare DIYs.
I have been having so much fun with blogtober and getting to know several new bloggers. Every day I find another blogger to follow and learn from. I'll be back tomorrow with another new post.
This post was proofread by Grammarly