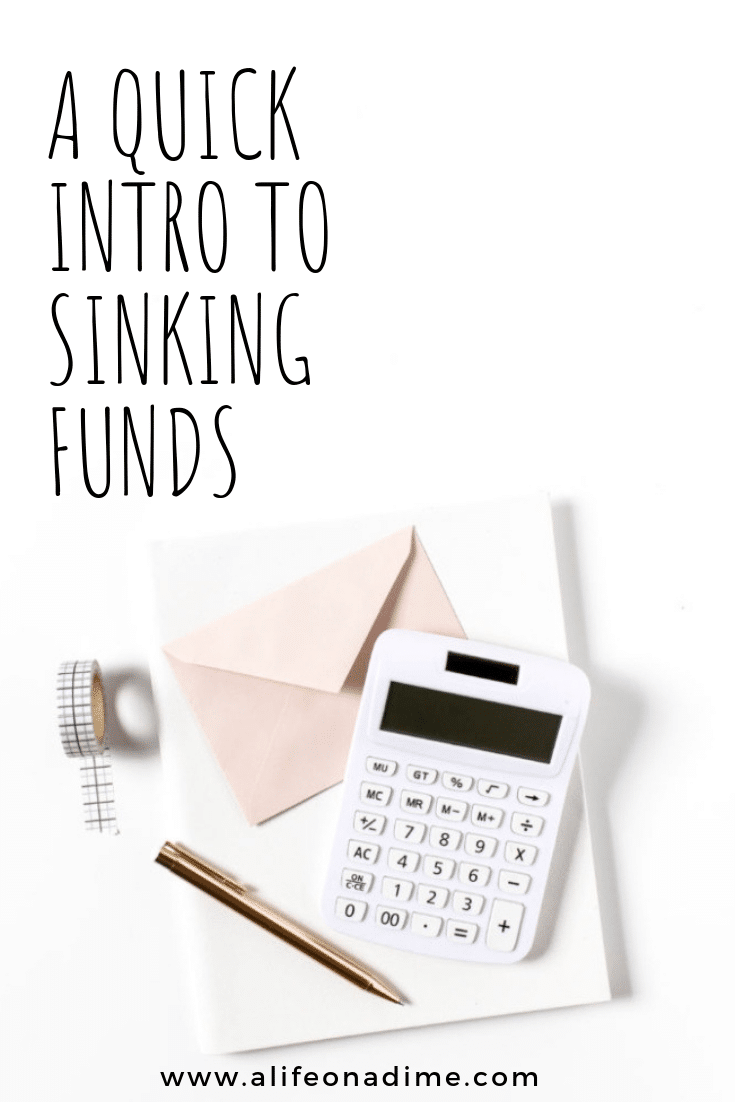 Avoid the Sinking Feeling that Comes with not Planning Ahead
Set Money Aside for Larger Expenses in Advance
Sinking funds are an excellent way to cover infrequent, larger expenses and avoid that sinking feeling you get when you reach for the credit card to cover an expense you knew was coming but just didn't plan for. They aren't as complicated as they may sound either! We used them to cash flow home renovation projects and major purchases long before we knew what they were called.
In essence, a sinking fund is a separate bank account or cash envelope you contribute to for a specific, typically larger expense. Say you plan to "sink" money into vehicle maintenance, a new(er) car fund, or save for a down payment on a house. You may pay your insurance premiums quarterly or annually for a discount. You expect these expenses and set aside money on a regular basis. These are all sinking funds. You may have one or more going and simply refer to it by its purpose; the car fund, new house fund, maintenance fund…
More recently we employed the sinking fund method to cash flow our property tax bill. We set aside a specific amount each month for three months and then paid the bill in full. This avoided an uncomfortable budget deficit one month or the need to raid our primary savings.
Or, you may find it beneficial to set up sinking funds for other recurring expenses that add up but don't necessarily happen every month. Examples include a birthday fund, Christmas gift fund, clothing, etc. Avoid that sinking feeling and the urge to go into debt when the kids hit that inevitable growth spurt or tear through the knees of all their good pants.
You know it's going to happen, so why not plan for it?
If you have any questions or just want to join the conversation drop them in the comments to this post or send me an email. I would love to talk more.